Why Purchase A Silverdollar Productions Restored Clock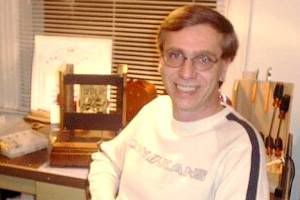 I have yet to purchase an antique or vintage clock that didn't need some sort of work. And many novice buyers do not fully realize the potential problems involved when purchasing, say, a clock that is 60-80 years old. What is originally conceived to be a "Good Deal", usually ends up to be a disappointment when shortly afterwards, the clock needs the attention of a clockmaker.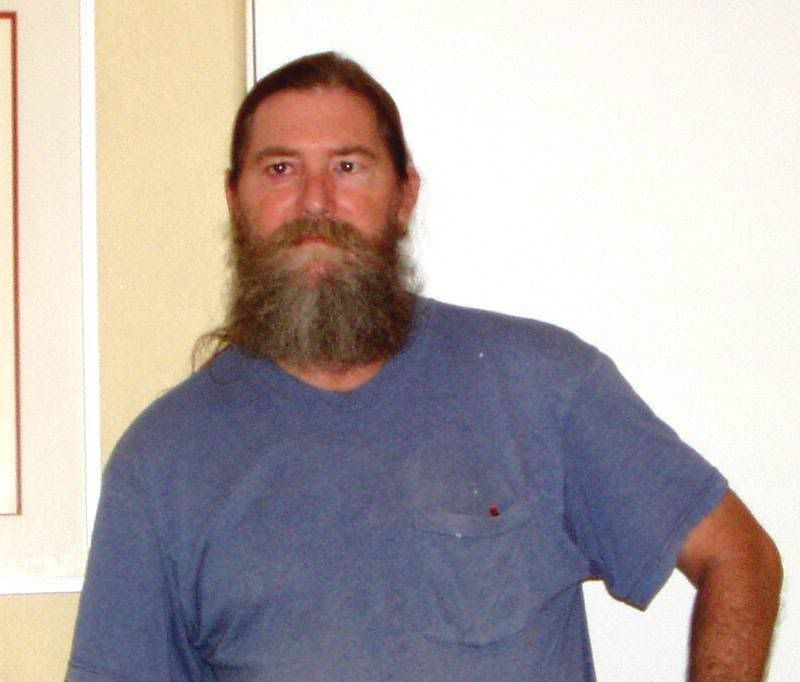 A basic service, such as overhauling a movement, can run upwards of $120 to $150, depending on the parts needed. Even basic cleaning and lubrication on elctric clocks starts at $25 to $50. Case parts may also need to be replaced. Such items as glass, finials, keys, bobs, moldings and many other items are easily broken or misplaced.

Then, many times, you find out that you can't live with the scratches, deteriorated dials, chipping varnish, smoke damage and other factors that age has on old items. In other words, its just plain ugly. And you would be suprised how many people want to have their clock restored to an original look. It's really a double edged sword. Those who follow the advice "Don't restore", will at some point, change their minds and have something done!

But try finding one of those pristine clocks. Almost every seller you find claims they aren't an expert, and that forces you to become the expert. Are you an expert? Or, are you an individual looking for a clock that's been serviced by an expert?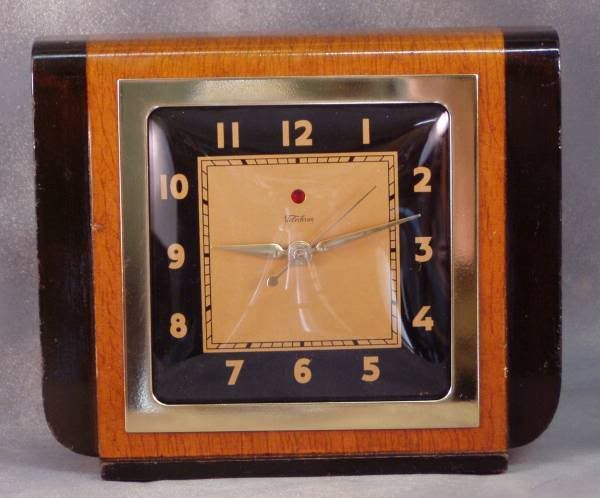 Silverdollar Productions, Inc. can offer you not only beautifully restored clocks, but also reconditioned and reproduction clocks with our signed 'Warranted Good' label on each one. Most of the clocks we start out with are in the same condition. These clocks have been inoperative for decades. Many are rusty, very dirty, or even haven-hotels for bugs and rodents. In other words, there are only two choices:
1.) Restore or 2.) Throw away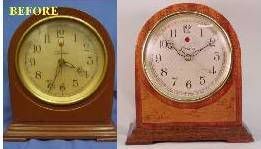 And this is where we at Silverdollar Productions come in! We don't look at this as just a restoration. It's more of a ressurection! We take something completely dead and bring it back to life. Our goal is to bring you a clock that looks like it did when it sat on the merchants shelf back in the early 1930s or 40s. Beautiful, fully functional clocks utilizing all the resources and parts we have on hand.

Many of our clocks take several weeks of planning and reconstruction. All rebuilt by hand with attention to even the smallest details. All of our clocks are serviced and bench tested beore being put up for sale. This insures that the clock you purchase from us will not only be a beauty to look at, but avoid many of the disappointments usually associated when purchasing an "As-Is" clock.