REVERE AND GE CHIMING CLOCKS

WELCOME PAGE
REVERE HISTORY
REPAIR GALLERY
WESTMINSTER REPAIR SERVICE
ID A REVERE/GE
DATE A REVERE/GE
REVERE RESTORATION VIDEO
REVERE HISTORY VIDEO
ADJUST THE CHIMES VIDEO
REMOVE & REPLACE THE MOVEMENT VIDEO
How old is your Revere or GE
Determining the age of either your Revere or General Electric Clock is just a simple matter of locating the 6 (or sometimes 5) digit number located on the back of the movement.
Now, the patent dates shown do absolutely nothing in dating your clock! So please do not use these in your determination. What you are looking for is the large nuber stamped right underneath.
Movements Made from 1933 to 1960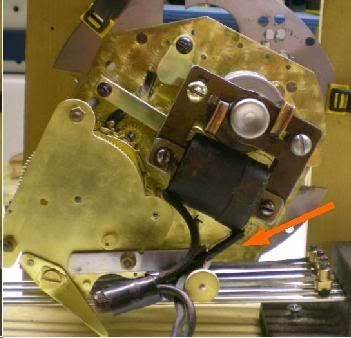 The movement shown above is pretty much typical of what you'll find in nearly 90% of all Revere and GE Westminsters found today. This movement was developed right around 1933, and remained unchanged right up to about 1960. (After 1960, Revere went to a smaller, steel movement that ran on a much smaller rotor.)

The serial number is located on the lower right corner.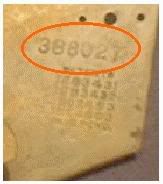 113001 through 269381 1930 - 1934
271382 through 325376 1935 - 1939
325377 through 394133 1940 - 1942
386000 through 521535 1945 - 1949
521536 through 589035 1950 - 1954
589036 through 605000 1955 - 1959
605001 through 625903 1961 - 1968


There was also a series of numbers out of sequence during these years:


105552 through 194158 1948 - 1953
Movements made between 1928 and 1933
Early Revere movements are pretty easy to identify mainly because of their large, bulky size.
This particular movement shows the hammer set at a diagonal angle. This movement was used in a tall, vertical clock rather than a long, horizontal style like a tambour. Regardless, all of these early movements usually had that large, solid back plate which usually hid the internal workings.
Serial numbers were generally located toward the bottom of the plate.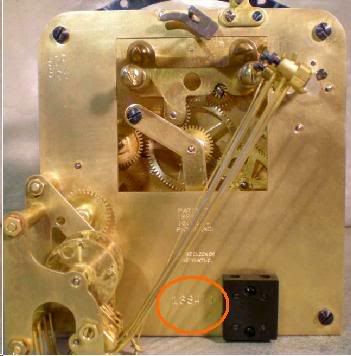 99900 or lower indicates a clock made prior to 1930
99901 to 112500 = 1930
112501 to 261000 = 1931 to 1933
---
EDGEWATER * FLORIDA * USA
SlvrDollrProd@aol.com
© 2000-2013 Silverdollar Productions, Inc. All rights reserved.
The GE, General Electric, Telechron, Herschede, and Revere
names, trademarks, and logos are copyrighted by their individual companies.

This page is printed on 100% recycled paper