HERSCHEDE ELECTRICALLY WOUND CLOCKS
The following pictures are from Catalogs and/or actual Herschede Electrically Wound clocks that we have seen with additional pictures provided by viewers and from Tom's collection.
We have listed the clocks in numerical order by model (Pattern Number as they are referred to in the catalog) and grouped by chime type - Westminster, Dual chime (Westminster/Canterbury), and Hour and Half Hour Strike only. It is interesting to note that the catalogs state that most of these clocks were available with standard hand wound movements, usually at a lower price. Prices listed are the List price and the Suggested Retail Price when known. These were the original prices and not what the clocks might sell for today. Please note that we are continually working on these galleries with new clocks being added as we receive new information and pictures. If your clock is not pictured here it does not mean it doesn't exist! We probably haven't gotten it listed yet, or are unaware of it and do not have any pictures or documentation.
Remember these are only the Herschede Electrically Wound clocks that were made for a few years around 1929.
Click on any picture to enlarge
WESTMINSTER CHIME CLOCKS
Page 1

Westminster-Page 1 Westminster-Page 2 Westminster-Page 3
Dual Chime-Page 4 Dual Chime-Page 5 Hour and Half Hour Strike-Page 6



---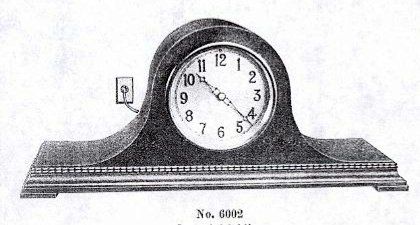 Make: Herschede
Model Number: 6002
Date: 1929
Style: Colonial

Case: Finest Mahogany
Dial: Raised Bronze Numerals.
Details: Simple tambour style with carved molding.
List Price: $69.00
Retail Price: $60.00
9" H X 20¾" W
---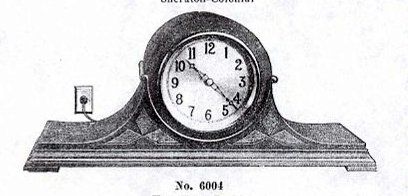 Make: Herschede
Model Number: 6004
Date: 1929
Style: Colonial

Case: Finest Mahogany with overlays
Dial: Raised Bronze Numerals
Details: Tambour style with contrasting front overlays.
List Price: $73.00
Retail Price: $63.00
9" H X 20¾" W


---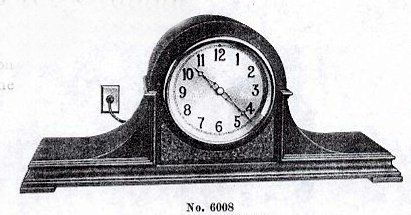 Make: Herschede
Model Number: 6008
Date: 1929
Style: Sheraton-Colonial

Case: Finest Mahogany with Burl overlays.
Dial: Raised Beonze Numerals.
Details: Tambour style with Redwood Burl overlay on front.
List Price: $78.00
Retail Price: $68.00
9" H X 20¾" W
---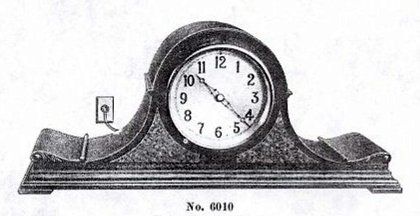 Make: Herschede
Model Number: 6010
Date: 1929
Style: Sheraton-Colonial

Case: Finest Honduras Mahogany with Burl overlays.
Dial: Raised Bronze Numerals.
Details: Tambour style with Redwood Burl overlays on front.
List Price: $80.00
Retail Price: $70.00
9" H X 20¾" W
---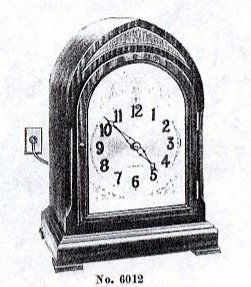 Make: Herschede
Model Number: 6012
Date: 1929
Style: Gothic

Case: Finest Mahogany with overlay on front.
Dial: Raised Bronze Numerals.
Details: Gothic srtyle with two-tone finish.
List Price: $67.00
Retail Price: $58.00
12¼" H X 8¼" W X 6" D

---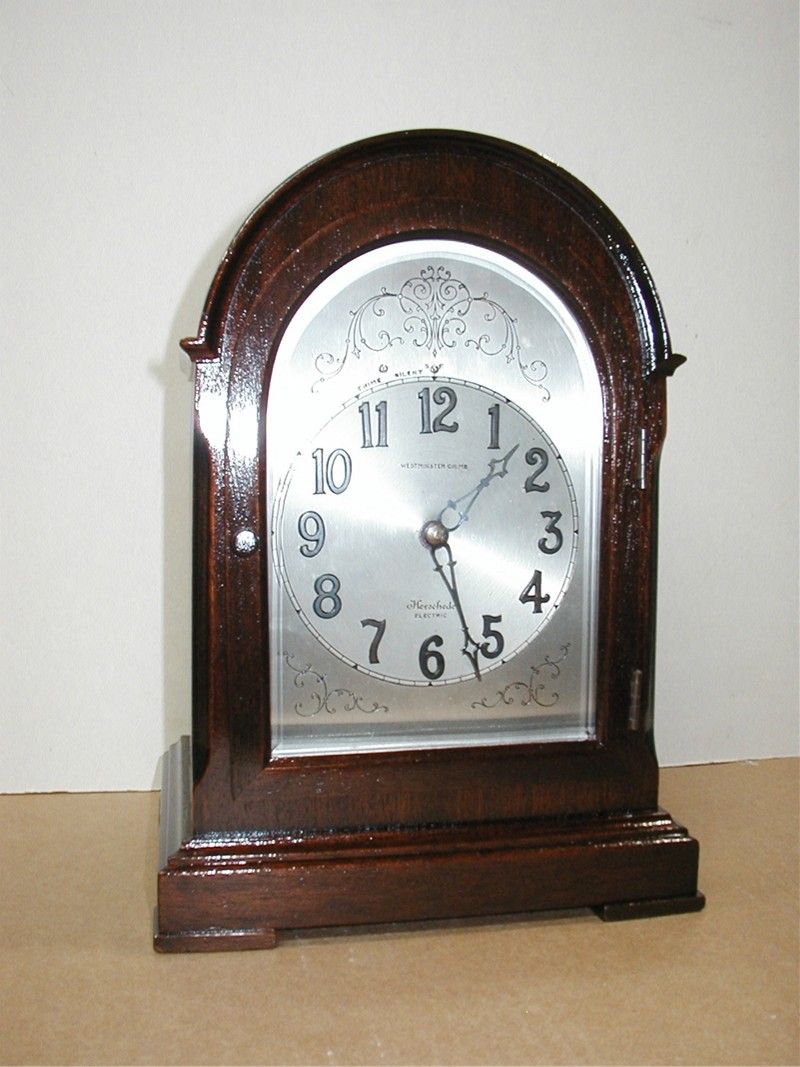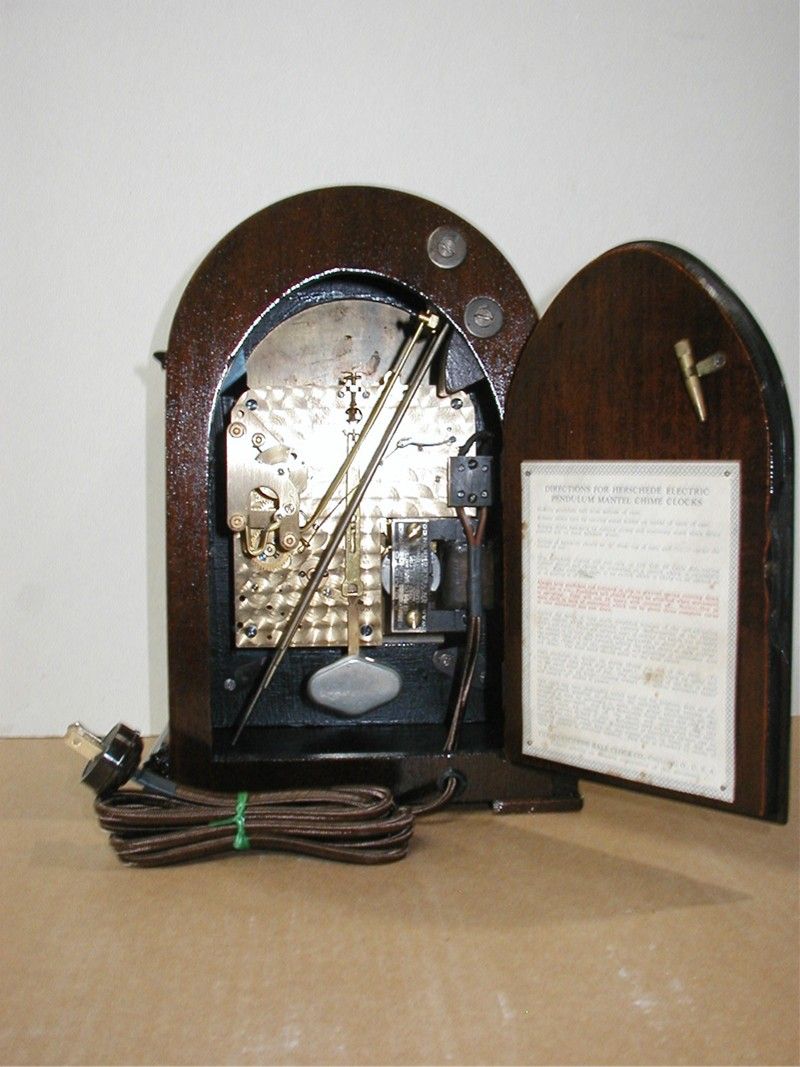 Make: Herschede
Model Number: 6014
Date: 1928
Style: Gothic

Case: Finest Mahogany
Dial: 5½" - Raised Bronze Numerals.
Details: Basic Gothic design
12" H X 8½" W X 6½" D



---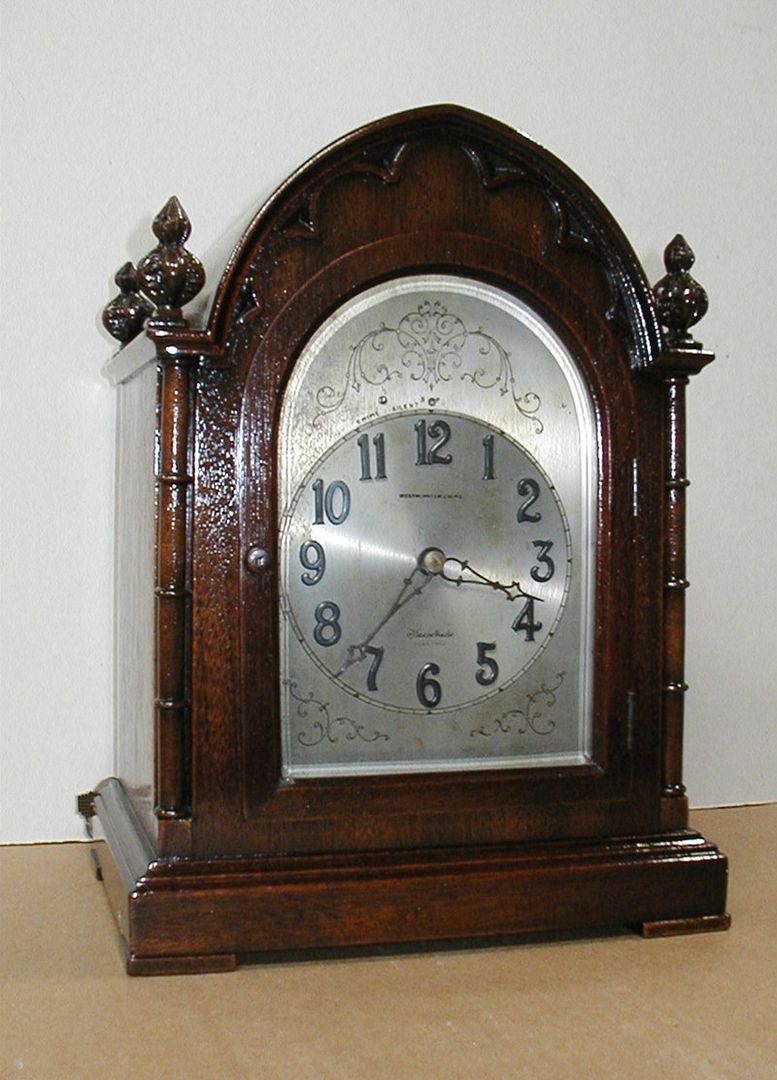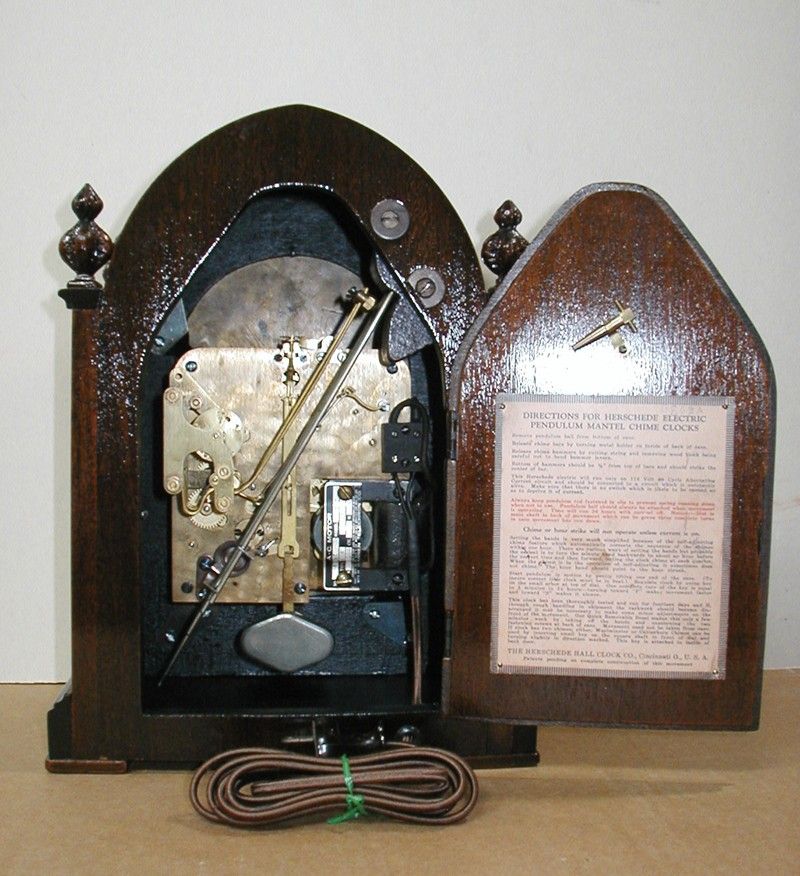 Make: Herschede
Model Number: 6016
Date: 1929
Style: Gothic

Case: Finest Mahogany .
Dial: Raised Bronze Numerals.
Details: Gothic or Cathedral style with fluted columns and finials.
List Price: $80.00
Retail Price: $70.00
12½" H X 8½" W X 6" D




---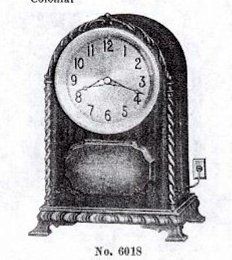 Make: Herschede
Model Number: 6018
Date: 1929
Style: Georgian

Case: Finest Mahogany with front overlay plaque.
Dial: Raised Bronze Numerals.
Details: Gothic style with carving and Madrone Burl Maple overlay plaque.
List: $80.00
Retail Price: $70.00
12¾" H X 8½" W X 6¼" D

---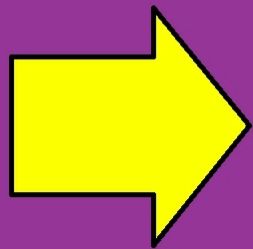 CONTINUE TO NEXT PAGE