General Electric Chiming Clocks
The following pictures are from Catalogs and/or actual General Electric clocks that we have serviced or sold, plus additional pictures provided by viewers and from Tom's vast collection.
We have listed the clocks in numerical order by Model Number. Please note that we are continually working on these galleries with new clocks being added as we receive new information and pictures. If your clock is not pictured here it does not mean it doesn't exist! We probably haven't gotten it listed yet, or are unaware of it and do not have any pictures or documentation.
We are not listing any of the GE nor Telechron '6 Series' Strike only clocks at this time.
Click on any picture to enlarge
GE-Page 3

GE-Page 1 GE-Page 2 GE-Page 3 GE-Page 4






---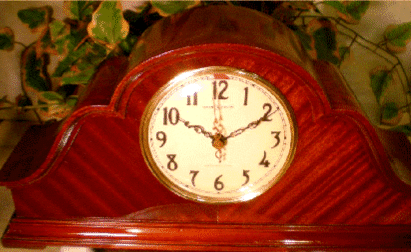 Make: General Electric
Model Number: 370
Date: 1937-40
Name: Dorchester

Case: Diagonal Striped Mahogany matched front.
Dial: Ivory painted with raised bronze numerals.
Details: Designed in the Victorian style, this clock has stunning book-matched diagonal Mahogany on the front. We've only seem this one, and given the low production in 1937, we don't believe there are many out there. Price: $35
8 1/4" H X 16" W X 4 1/4" D
---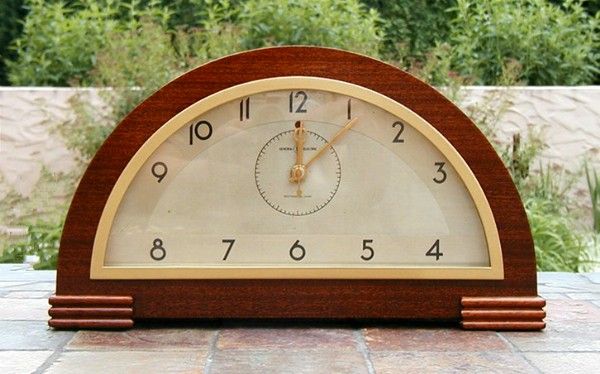 Make: General Electric
Model Number: 372
Date: 1937-40
Name: Hanover

Case: Mahogany
Dial: A Brass bezel encloses a dial in two tones of silver with black numerals.
Details: The Hanover is one of our favorite models. A radical departure from a standard tambour - just a simple design.It was touted as a daring design in advertising. This one from Diana in NYC was in the shop for service and we had to get some pictures. A stunning clock.Full Westminster chimes.Sold for $45.
8 1/4" H X 15 1/2" W X 4"D
---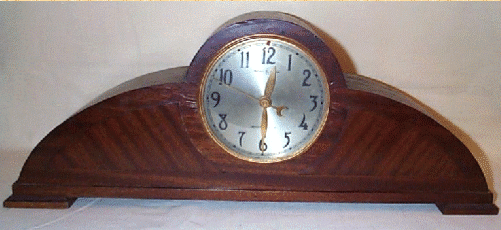 Make: General Electric
Model Number: 374
Date: 1939
Name: New Philharmonic

Case: Striped Mahogany with diagonal Mahogany matched panels.
Dial: Silvered with raised brass numerals.
Details: Though GE clocks were more common than Reveres during this time period, this model seems to be a hard to find item. We have one being reconditioned and will list photos when it it is done.
8 1/2" H X 20 1/4" W X 4 1/8" D



---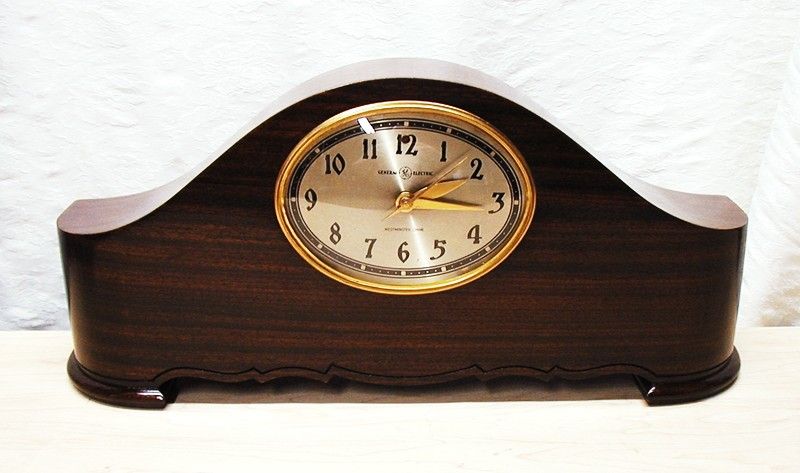 Make: General Electric
Model Number: 376
Date: 1939-40
Name: New Rhapsody

Case: Horizontal Striped Mahogany with scalloped base.
Dial: Silvered dial with black numerals and brass hands.
Details: A more modern tambour style clock most likely taken right from Revere - look at the R-552 - it's cousin. The case housed the full Westminster chimes which have a very deep resonance. Original cost: $29.50
8" H X 18 3/4" X 4 1/4" D


---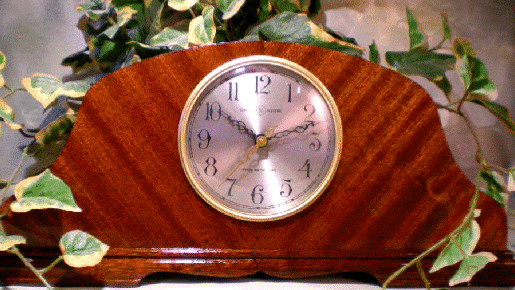 Make: General Electric
Model Number: 378
Date: 1940
Name: New Concerto

Case: Mahogany with diagonal grained front.
Dial: Silvered dial with black numerals.
Details: Another more modern tambour design with beautiful striped Mahogany. 5" dial and originally sold for $24.50.
8" H X 18" W X 4 1/4" D
---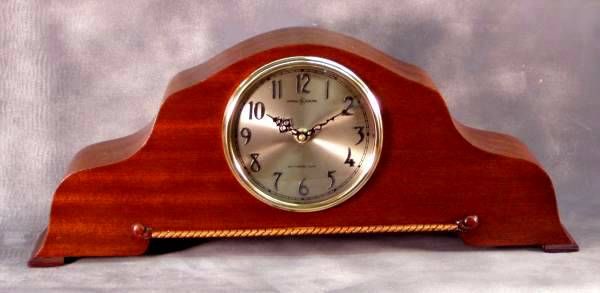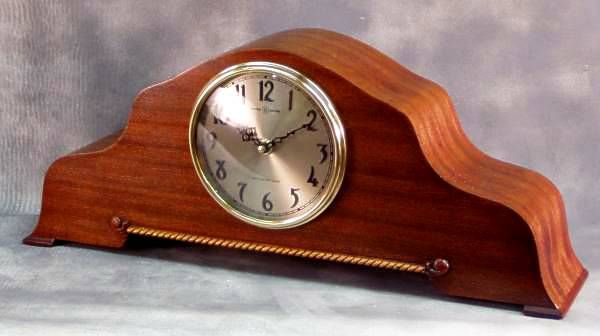 Make: General Electric
Model Number: 392
Date: c1940s

Case: Horizontal grained striped Mahogany.
Dial: 5" Silvered with raised Bronze numerals.
Details: We don't know much about this clock. The one shown here was in our shop but had been converted to a quartz movement, leaving us unable to get a correct date. It appears very similar to the GE 420 made in 1950. The case has a beautiful Mahogany veneer and a rope and decoration detail.
8" H X 19 1/2" W X 4" D
---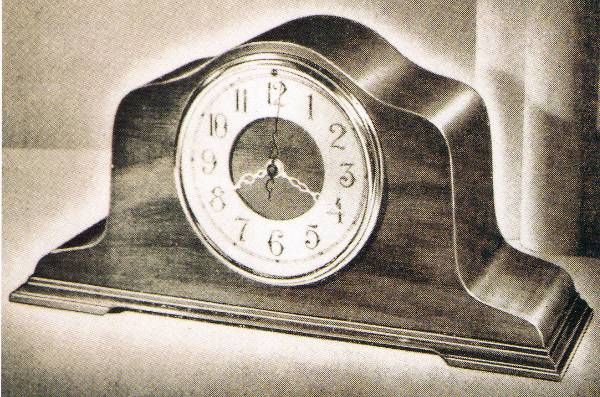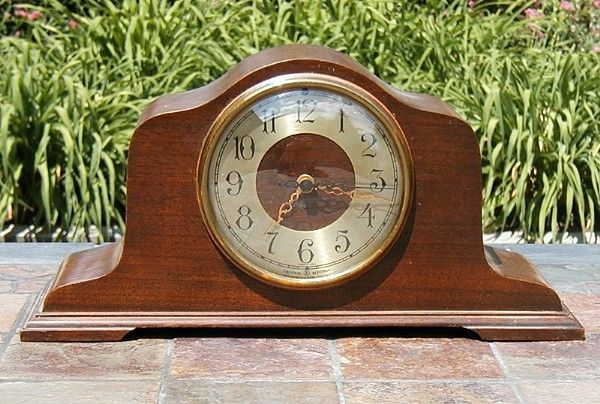 Make: General Electric
Model Number: 400
Date: 1940
Name: Festival

Case: Walnut veneer.
Dial: Open Center Silvered with black numerals.
Details: A modified tambour style clock that was a little bit narrower than most. This gave it the appearance of being higher than it's actual height of just under 7". Plays the full Westminster Chimes.
6 7/8" H x 14 1/4" W X 4" D
---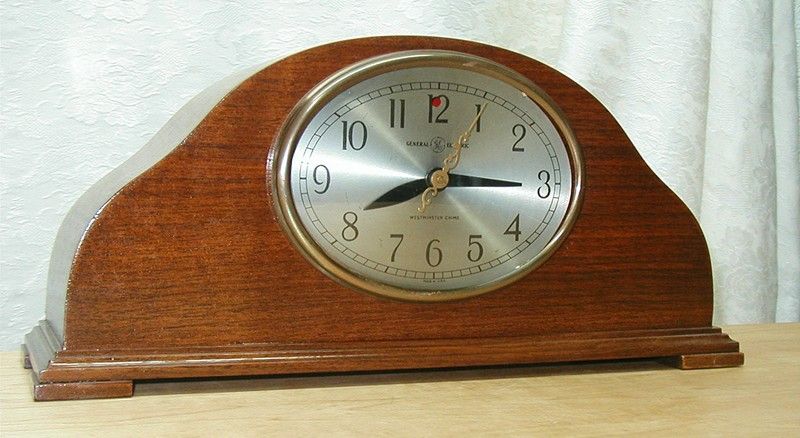 Make: General Electric
Model Number: 402
Date: 1940
Name: Serenade

Case: Walnut veneer.
Dial: Silvered with black numerals.
Details: A "modified modern design" tambour style clock (according to an advertisement). This is a basic Westminster Chime clock using a Walnut veneer instead of the usual mahogany. Print ads mention "storm-blue" hands, though the few we have seen have black hands. Original price: $19.95
6 1/4" H x 14" W X 4" D
---
Make: General Electric
Model Number: 404
Date: 1940
Name: Joy

Case: Mahogany
Dial: Oval Cream dial with painted black numerals and brass hands.
Details: 1940 marked a breakaway period for General Electric leading them to create simple, less expensive designs. The Joy was a perfect example of this. GE still continued to create some elaborate designs, but you'll notice more and more as you move into the 1950s these smaller styles began to dominate their line.
7" H X 17" W X 4" D

---

Make: General Electric
Model Number: 406
Date: 1941
Name: Overture

Case: Horizontal grained Mahogany with carved rope-like base.
Dial: Silvered dial with hand-painted designs, black numerals, brass hands.
Details: The 406 shared the same 'Overture' name as the 420, but the similarities stop there. Pretty much the same size as the basic Revere R-913, the sculpted design and quality Mahogany give this clock a very elegant and beautiful look.
8" H X 17" W X 4" H
---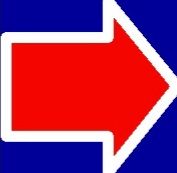 CONTINUE TO NEXT PAGE