Chiming Clock Service

Complete Repair Services for Revere and GE Chiming Clocks. See all the options available and the current waiting time.

MORE DETAILS
The Internet's Premier Seller of Restored Telechron, Revere, & General Electric Vintage Clocks!

<"http://img.photobucket.com/albums/v434/slvrdollrprod/graphics/gelogo.jpg">g src="http://img.photobucket.com/albums/v434/slvrdollrprod/graphics/gelogo.jpg">


Telechron Electrolarm 700
A restoration story
SEE IT NOW



<
Revere & GE Clocks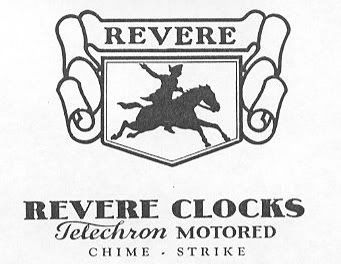 Visit our section for vintage Revere and General Electric Chiming clocks. It features information on the History of Revere & GE chiming clocks, How to ID your clock, Dating Your clock, Making Adjustments, and the Most Comprehensive Gallery on the Internet of Revere & GE chiming clocks with almost 200 actual and catalog photos and complete descriptions, model numbers, names, and dates. We will be updating the Galleries as we locate photos of clocks we haven't seen before - we welcome your input and photos. So take a look at our Intro page (with the Revere Repair Manual-free) and our History page, and glance through the Gallery pages...
New Photos and Updates Recently Added


GO THERE NOW
Herschede Electrically Wound Clocks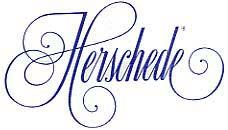 Our section featuring Herschede Electrically Wound Chiming clocks. It features information on the History of Herschede chiming clocks, a brief History of the company, and the Most Comprehensive Gallery on the Internet of these unique Herschede chiming clocks with over 50 actual and catalog photos and descriptions, model numbers, names, and dates. We will be updating the Galleries as we locate photos of clocks and we welcome your input and photos. So take a look at our Intro page and our History page, and glance through the Gallery pages...
New Photos and Updates Recently Added


GO THERE NOW
We have been producing fine handcrafted items for almost 30 years. Our clocks can be found in just about every state in the country and in many countries abroad. During the past eight years we have been specializing in restoring and selling GE, Telechron and Revere clocks.
Plus We also offer complete Telechron, GE, and Revere Repair Services for Westminster & Non-Chiming & Alarm Clocks.

We invite you to take a look at how our products are made or restored and see the fine craftsmanship and detail used in every product. Visit the Revere And GE Clocks Section for everything about Revere and General Electric Westminster Chiming Clocks.
Non-Chiming Service
Tune-up and repair service for Telechron & GE non-chiming, alarm, and specialty clocks.
SEE SERVICE OPTIONS...